Intronik STF – ground metal detector with metal indentification.
* You can leave a preliminary reservation*
Metal detector Intronik STF is a modern technology designed to search for metal at an a considerable depth. Stylish appearance and the ability to search for required items despite obstacles make this device an excellent choice only for a professional.

Specifications:
Length: 560 mm (disassembled) -1430 mm (assembled)
Weight: 1930 grams with lithium batteries.
Operating frequencies: Two frequencies simultaneously. Frequency pair depends on mounted sensor. Standard options: 1.7kHz – 14kHz ; 5kHz – 40kHz.
Batteries: 6 pcs. АА elements 1.5v, or AA AKB. Possible performance at 2 pcs. Lithium cells 18650 3.7v
Average battery life 2600mAh AA AKB 8-10 hours.
Indication: Sound indication / Graphic display
Coils: Removable. Standard sizes: 10х6" ; 12х9" ; 13" ; 15" ; 18"
Particular qualities:
High detection sensitivity: large and small metal objects are detected in any type of soil including saline soil.
Patented ground offset method "Soil compensation". It allows to work at any type of soil (even if it is highly mineralized). Unlike devices with offset "Ground balance" to save the depth of detection in the ground, close to target distance by air.
It can work at two frequencies at once and also at each frequency individually. Increasing sensitivity to separate groups of targets in simple ground conditions.
High degree of visualization of the properties of the detected target for each of the frequencies individually and cumulative value at the same time. It can be digital and graphic. It allows to determine calibrated search targets with known properties to the operator exactly. And also to define properties of unknown target before removing it from the ground with high probability.
Detection depth: exceeds all devices with metal indentification which exists in the market presently.
Universalism of Intronik STF: It is able to detect both small and large objects. And also it can work at tasks of searching deep treasures (to detect large metal objects under surface litter). It fits for military searching.
Replaceable sensors of various sizes and frequency characteristics. It allows to solve various searching problems as efficiently as possible. From searching low signal small objects to deep searching large metal objects including objects which are under surface litter.
Included in kit:
1. Metal detector Intronik STF
2. A packing bag for a detachable electronic unit of the metal detector.
3. Search coil 12х9"
4. Wired headphones (optional wireless headphones available)
5. Charging device
6. NiMH or lithium batteries (2 sets)
7. Field backpack
8. User manual.
---
Support:

DOWNLOAD THE FULL INSTRUCTIONS (EN)
Instructions for 1.0.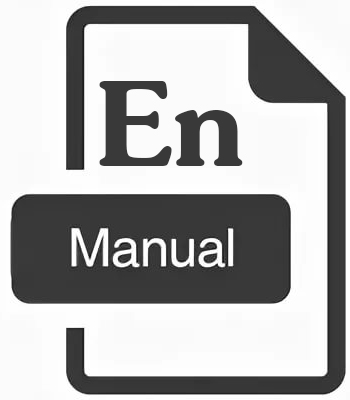 ---
FIRMWARE PROGRAM AKA Updater Program
- Download.
---
FIRMWARE VERSIONS
Firmware (Version 1.0)
- Download.
Firmware (Version 2.0)
- Download.
---