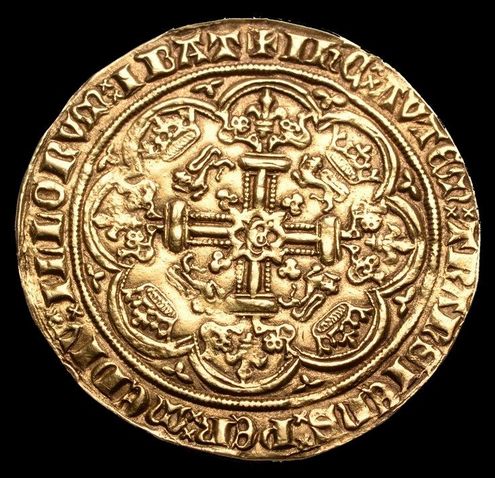 Do you know what a Noble coin is? A find that any digger will be delighted with. The first serial gold coin of England of the 14th century. The main feature of this coin is a find made of pure gold. According to modern metrics, the test is from 900. We look at the photo, find the Noble coin.
In the mid-14th century (beginning in 1344), under the reign of King Edward the Third, the Noble gold coin (in the original Noble) came into circulation. The name of the coin means Noble, Honorable, Highest. The material of the coin is pure gold of at least the 900th test.
The Noble coin was issued until the middle of the next century (mid-15th century). At that time, the golden Noble included 6 shillings and 8 pence, or 80 pence, or a third of the pound. And the first Noble coins depicted King Edward 3 on the ship, holding a sword and shield. On the obverse is an inscription - Edward, by the grace of God, the king of England and France, the ruler of Ireland (in the original EDWAR DGRA REX ANGL Z FRANC DNS HYB). On the reverse - But Jesus, passing in the middle of them, went His own way (in the original IHC AUTEM TRANSIENS PER MEDIUM ILLORUM IBAT).
The price of Noble, starts at $ 1200, at foreign auctions from $ 2000.