Signum MFT 7272М – have time to buy!
AKA presents "Signum" line of professional metal detectors. Any model can be bought by placing an order on the site. It is the choice for true treasure hunters. Modern technical solution AKA Signum MFD 7272М GT, MFD 7272М-3F, etc. allows you to find historical objects, values ​​at a depth as accessible as possible to modern science and technology. Each device presented on this page has already earned a positive reputation among the community of treasure hunters. And not surprisingly: advanced technologies, know-how, introduced by ingenious engineers of the company, significantly improved the performance of metal detectors. They became more sensitive, the depth of detection and the quality of discrimination increased. The new Signum MFD 7272 M has no analogues in the world - it is the pride of Russian engineers developing search equipment.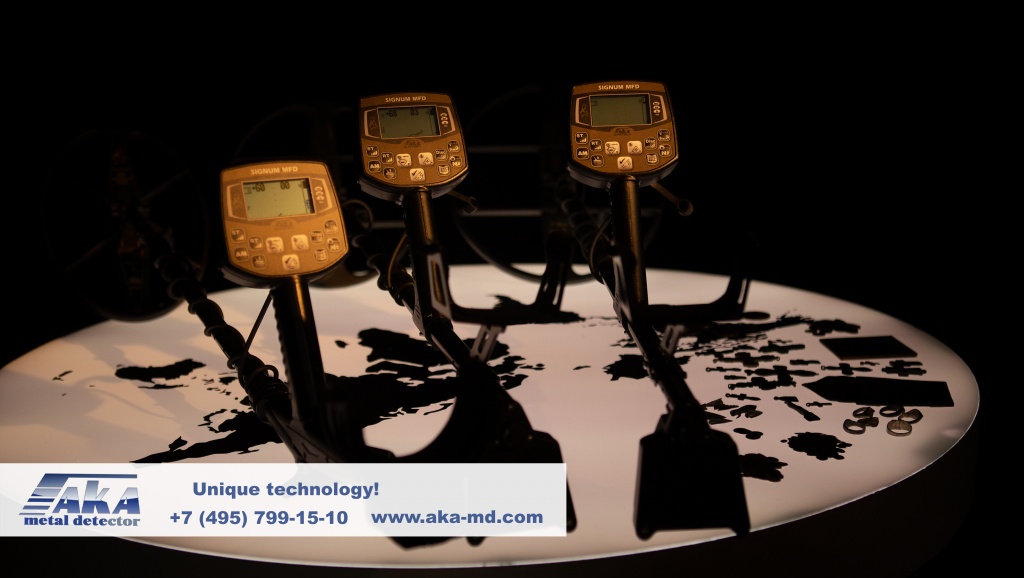 MFD 7272M spec. new - metal search equipment, which is long known to consumers. The developers replaced the case, added a set of bars in the form of the letter S, which is distinguished by ergonomics. To the advantages of the traditional MFD 7272M spec. device compactness was added due to the thin control box (display), which can be removed. New fixture of the device as a "dovetail". The special version of the MFD 7272M is quite popular. Updated components have endowed it with such effects:
ease of balancing;
highly stable work;
spurious signals occur less frequently;
performs its tasks without undue noise, users note high comfort of work.
The basic model MFD 7272M and its special design have the same parameters of depth, operating time, functions, and dimensions. You can buy Signum in any variation by contacting the site managers. Distinguishing features of devices of this series are: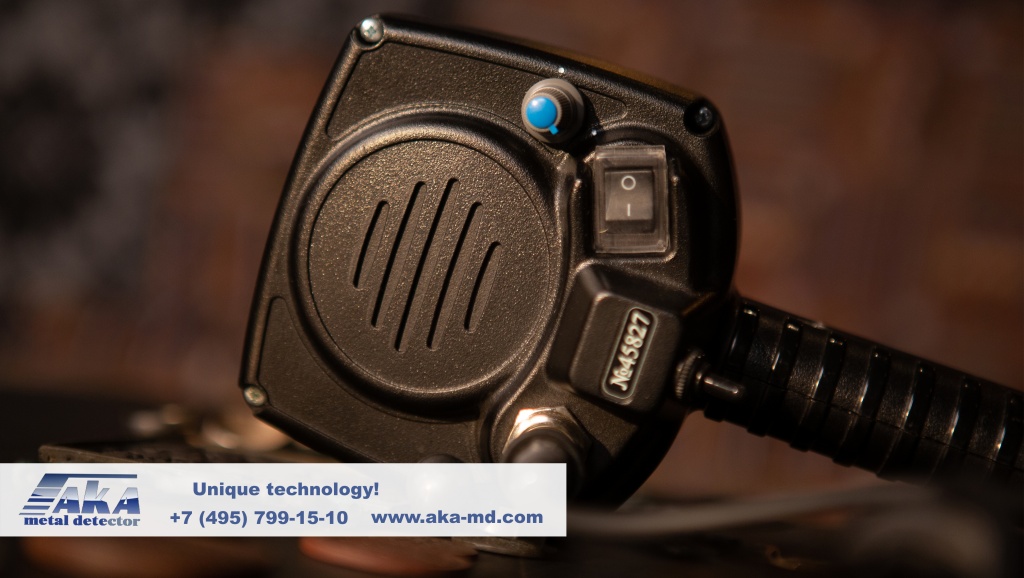 availability of Pinpoint mode;
dual-mode search;
large control box;
operating frequency 1-30 kHz;
use of the MFD algorithm;
You can replace the coil yourself;
inclusion of suppression of hot rocks;
hodograph;
the device automatically adjusts to the ground;
ground balance is adjusted manually and automatically;
selection of four factory search programs.
Signum prices encourage consumers with affordability. Prices are quite low for devices of such a high level of quality. The MFD algorithm at least 10 times suppresses mineralization of the soil, which interferes with searching. Thanks to this development, the metal detector works on the ground, as well as in the air.